WHO WE ARE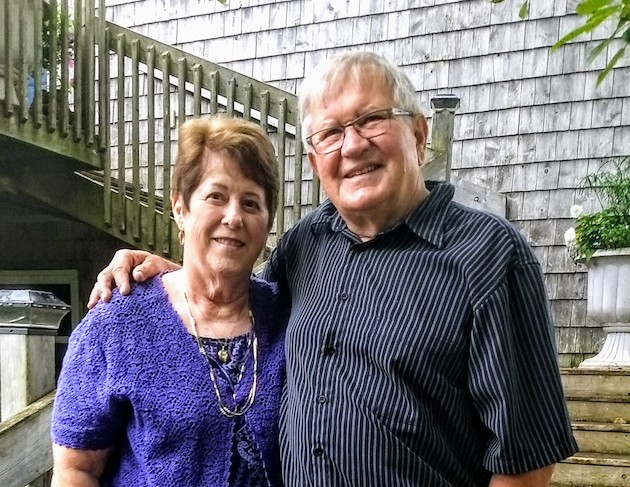 The Directors of the Retreat are Jim and Barbara Wilson, who live at the Retreat year-round. They also act as "spiritual facilitators" for those retreaters who desire their spiritual input and encouragement.
Jim and Barbara have been involved in Christian ministry for many years. Both Jim and Barbara are ordained ministers and Barbara is an experienced worship leader. They are both trained and experienced in Holy Spirit led listening prayer for inner healing. They have been married for over fifty years, have three sons, two daughters-in-law, and three grandchildren.
They are the founding pastors of The River Harvest Fellowship, a house church birthed in 1995 in Mount Denson, Nova Scotia. Healing Presence Christian Retreat is a ministry of The River Harvest Fellowship, which has evolved into a interdenominational fellowship of Christians who seek to help people experience God's presence and His healing love.
The River Harvest Fellowship is a Registered Charity. If you share our vision for Healing Presence Christian Retreat and want to help us financially, you can donate via PayPal. If you prefer you could send us a cheque, made payable to The River Harvest Fellowship, designated "Retreat", to:
Healing Presence Christian Retreat
c/o Jim & Barbara Wilson
392 Girl Guide Camp Road, R.R. #2
Murray River, PE C0A 1W0
A charitable receipt for income tax purposes will be issued for all eligible donations. A gift of any amount would be very much appreciated!